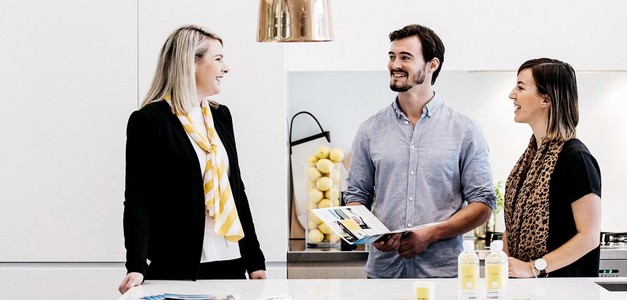 What is your track record and experience?
Having an experienced team managing your investment property can be the difference between everything going right… or wrong! Knowing how long your team has worked together and their experience in the industry is important to ensure they help you make the best decisions for your property.
Our award winning property management team has over 37 years of a combined experience, winning multiple awards including:
Ray White Queensland's Property Manager of The Year 2016-2017
2017 Glass House Small Business Awards – Employee of the Year
2019 Glass House Small Business Awards – Employee of the Year
2019 Glass House Small Business Awards – Gold Business of the Year
How well do you know the local market?
You will rely on your property management team to provide you with advice on the local market – rental prices, current market trends, new infrastructure, shops or schools. Every lease renewal, your rental price should be considered to ensure you are always receiving current market rent.
Can I check your Google/Facebook reviews?
You should check out your prospective management team on Google/Facebook before choosing them as your management team to gain an insight into the real service they offer. Just like checking out the star rating of a restaurant or hotel before you book!
How good are your communication skills?
Ask your potential property manager about how they will effectively communicate with you, and your tenants, throughout the tenancy. More than 40% of tenants find unresponsive property managers the most frustrating factor about renting.
How will you handle…?
If you have specific questions or areas of concern about being a landlord, make sure you ask your potential property management team how they will handle them with confidence.